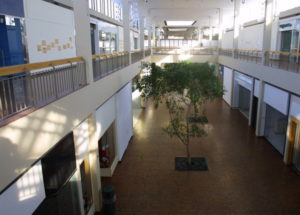 For more than 50 years the heart and soul of many American communities was not Main Street but rather the big malls outside of town, the places where you could meet friends, have a meal, shop, get a job, or just hang out. The modern mall was a place to behold, a heated and air conditioned behemoth and a world unto itself, a world which has now become much smaller in recent years.
Old and familiar retail names are now downsizing and laying off — think of Radio Shack (closing 552 stores), Wet Seal (173 stores), HHGregg (88 stores), Limited (all 250 stores), BCBG Max Azria (120 stores), Family Christian Stores (240 stores), JC Penney (140 stores), Macy's (63 stores), Kmart (108 stores), Sears (42 stores), and even retail giant Walmart (154 stores in the US). The situation is so dire that a website exists to track the carnage, DeadMalls.com.
And yet the prospects with malls may not be as dreadful as the headlines suggest.
"It's a binary situation where strong malls continue to do well and then there are malls that are duds," Steve Kuritz, managing director at the Kroll Bond Rating Agency, told The Wall Street Journal.
View entire article here on NuWire Investor website
Find out more about commercial real estate finance here or
Contact Liberty Realty Capital to discuss an opportunity
via Liberty Realty Capital Group http://libertyrealtycapital.com/the-un-malling-of-america/