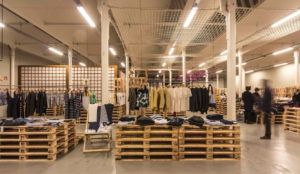 As traditional retail stores close and vacancies mount, landlords across the country appear newly receptive to leases as short as a week, eschewing the typical 10-year time frame, even in locations that once shunned limited stays.
The upswing in pop-up stores, as the short-term placements are called, is playing out in all sorts of ways, and in all sorts of places — including dark malls, former grocery stores and shuttered art galleries, according to real estate brokers, landlords and tenants.
For retailers, the stores can offer lower rents and far less commitment. For the landlords, the reason is just as clear: A short-term tenant is better than no tenant at all.
"Landlords have their backs against the wall right now," said Samantha Elias, the co-founder of the Vintage Twin, a secondhand clothing company whose stores frequently pop up in Manhattan. "I tell them that some money is better than no money, and I promise not to bother you."
View entire article here in New York Times.
Find out more about commercial real estate financing or contact Liberty to discuss your opportunity.
via Liberty Realty Capital Group http://libertyrealtycapital.com/pop-up-goes-the-retail-scene-as-store-vacancies-rise/