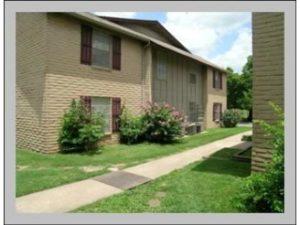 Pulaski County has given green building projects a lucrative green light, and developers of a west Little Rock apartment project have hit the accelerator.
The 50-unit complex, set to rise soon on Aldersgate Road, will be the first project in the county to use a financing option that pays 100 percent of the upfront costs of energy-saving upgrades — an option that lets the capital be repaid over many years as an addition to property tax bills. Energy savings over the payoff period are calculated to cover the cost.
The $6.6 million complex, known for now as the Preserve at Aldersgate, is also the first new construction multifamily project in the nation to adopt PACE financing. The method uses a special improvement district to pay for features that significantly save water and electricity or make other use of sustainable energy.
Learn more about Arkansas real estate financing here or contact Liberty Realty Capital to discuss your project.
via Liberty Realty Capital Group http://libertyrealtycapital.com/pace-financing/