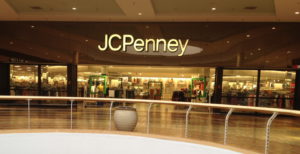 As struggling retailers seek to streamline their brick-and-mortar portfolios, massive store closings continue. But with anchor tenants that open mall owners to the risk of defaulting on their CMBS loans, store closures present even more of a challenge. The current wave of closings in the department store sector, for example, may put lesser quality malls at substantial risk.
Consider J.C. Penney. The department store chain recently announced 140 upcoming store closings, but could end up closing more locations, CNBC reports. Morningstar Credit Ratings analyzed the CMBS debt load on malls with exposure to J.C. Penney recently and found that as a collateral tenant, CMBS exposure to J.C. Penney totals $16.43 billion.
We spoke with Edward Dittmer, vice president of CMBS at Morningstar Credit Ratings, to shed more light on the firm's findings and their significance for mall owners and retail investors.
View entire article in National Real Estate Investor.
Find out more about commercial real estate financing here or contact us to discuss your next opportunity.
via Liberty Realty Capital Group http://libertyrealtycapital.com/j-c-penney-closings/