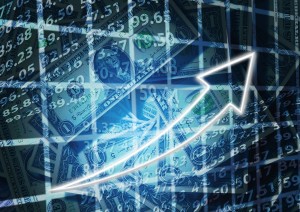 According to CBRE, commercial real estate lending in the U.S. continued to grow in Q2 2017, led by a surge in CMBS mortgages.
Despite an increase in short-term interest rates by the Federal Reserve in June, capital markets remained favorable in Q2 2017, with rising equity prices, tight spreads and limited volatility.
The CBRE Lending Momentum Index, which tracks the pace of U.S. commercial loan closings, shows that loan closings edged higher between March and June, and are 27% above the year-earlier level. Volume improved across all major lending groups, as capital is readily available, with CMBS conduits leading all other lenders in terms of market share.
Reflecting the favorable capital market environment, CMBS issuance revived in Q2 2017, lifting year-to-date issuance to $38.8 billion and well ahead of 2016's pace of $30.7 billion. CMBS conduits accounted for 36% of non-agency origination activity in Q2 2017, well above their 16% market share in Q1 2017 and 10% market share a year earlier. While the increase included a large Manhattan office loan in Q2 2017, it generally reflects stronger industry wide CMBS origination volumes.
View entire article here in National Real Estate Investor
Find out more http://libertyrealtycapital.com/about-liberty-3/commercial-mortgage-financing/
// jQuery(document).ready(function() { jQuery( "#tabs_1232" ).tabs({ collapsible: true, active: false }); jQuery( ".scroller_1232" ).width(jQuery( ".scroller_1232" ).width()+1); //jQuery( ".scroller_1232" ).width('100%'); //jQuery( ".scroller_1232 ul" ).width('100%'); jQuery( "#tabs_1232" ).tabs({ collapsible: false }); //var n = jQuery(".scroller_1232 ul li").length; //var w = (100/n-1); //jQuery(".scroller_1232 ul li").width(w+'%'); }); //
via Liberty Realty Capital Group http://libertyrealtycapital.com/cmbs-mortgages/